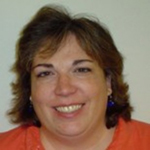 Chris Cline: MA
Owner of Christian Counseling Center and Therapist
Chris has her Master's in Counseling and received her degrees from Regis University and Colorado Christian University. She has worked in the counseling field since 2006.
Using Biblical principles, she has been working with children, teenagers, families, couples and individuals on topics of adoption, abandonment, addictions, depression, grief and loss, anxiety, sexual abuse, attachment issues, pyromania, domestic violence, pre-marital counseling, wrestling with your relationship with God, trauma experienced while in the womb, gender identity, post traumatic stress disorder, conversion disorder and more.
She has worked at residential treatment centers for teenage boys and girls and in counseling offices. She has worked with many teenagers from DHS and DYC. She has also worked with teenagers who have been adopted or who are in foster homes. She has helped these teenagers with the abandonment and anger feelings that come along with no longer being with their biological parents.
She has led groups with adults and teenagers on anger management, domestic violence, children of divorce, thinking errors, adolescent relationships and the masks we wear.
Chris is also a Certified Splankna Practitioner from the Splankna Therapy Institute. Splankna is considered Energy Psychology through a Christian "mind-body-spirit" approach. "The word 'splankna' is the closest New Testament approximation to 'subconscious' and the gut. (www.splankna.com). Through Splankna, individuals experience inner healing from the bondage they have been in. Prayer and EMDR are some of the components used in this protocol. Visit www.splankna.com for more information on the Splankna process.
Besides Splankna, Chris uses Biblically based psychodynamic therapy to talk about the past to see if it plays a part in the present. The Cognitive Behavioral Therapy (CBT) approach of looking at current thought processes and behaviors that could be changed to bring about healing is also used.
God is the change agent in Christian counseling. God will heal you and restore your relationship with Him.
From 2010 to 2013, Chris was an affiliate faculty member at Colorado Christian University where she teaches courses in Psychology.
Insurance is not accepted, but a statement can be provided to send into your insurance for your reimbursement.
Accepted payment methods: Credit Card (Visa, MasterCard and Discover), Check or Cash.
Rates are $85 for one 50 min session. A sliding scale is available for those in need.
Hours: Monday, Tuesday, Thursday and Friday, 10 a.m. to 6 p.m. Closed Wednesday's
Chris Cline has authored a book, Glorious Awakenings, My Journey of God's Healing from Sexual Abuse.
To learn more about the book, visit www.gloriousawakenings.com
This book can be purchased at the following places: